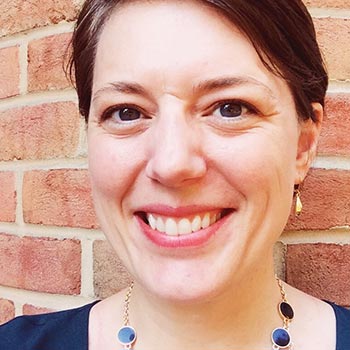 Mariah M. Becker, MAAA, EA
Director of Research and Education, NCCMP
Mariah Becker joined the NCCMP in 2016 as the Director of Research and Education.  Prior to joining the NCCMP, Mariah provided actuarial consulting to single and multiemployer benefit programs for 15 years. Mariah spent 10 years with Segal Consulting, focusing on multiemployer defined benefit pension plans. While at Segal, she worked with clients to assess their funded position and to develop strategies for improving funding levels, while balancing stakeholder concerns and the changing legal landscape. She also advised on other issues including actuarial projections of funded status, plan design and cost studies, mergers, and withdrawal liability. Mariah's addition brings a strong understanding of the actuarial issues facing a broad range of multiemployer defined benefit plans in a range of industries, from large national multiemployer plans to smaller local plans and union staff plans.
In the course of her work with Segal Consulting, Mariah has worked closely with the NCCMP on the review and design of legislation affecting the multiemployer plan community and participated in the Retirement Security Review Commission, convened by the NCCMP to consider challenges and potential solutions facing multiemployer pension plans as described in "Solutions Not Bailouts." Since its publication, Mariah has assisted in analyzing the recommendations resulting from that Commission, including analysis and stress testing of the new proposed composite plan design.
Mariah graduated magna cum laude from Colgate University with a BA in Physics-Astronomy. Prior to her work with Segal Consulting, she worked with another major actuarial consulting firm focusing on defined benefit pension plans. She is a Member of the American Academy of Actuaries and an Enrolled Actuary.